About Red Eagle Management
Our Company
Red Eagle Management (REM) is a private investment and business development firm based in Raleigh, NC that is focused on making and managing investments in small to medium sized businesses and commercial real estate developments in North Carolina, South Carolina, Tennessee, and Virginia.
Red Eagle Management sustains its success by focusing on three core areas:
Leadership Development
Capital Investment
Real Estate Solutions
The name Red Eagle comes from Chief Red Eagle of the Creek Indian Nation in Alabama and Georgia. He fought for his beliefs, united Indian nations and led his tribe to many victories against outside aggressors. He was respected for his integrity, strength and courage. REM hopes to represent these ideals through our work and relationships.
One concept borrowed from Red Eagle's culture is our belief in Hopnicafutsahia. This is an Indian war name meaning "straight talker and truth teller." In other words, we do what we say we will do, and act with integrity.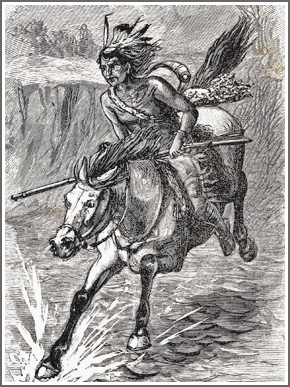 Managing Director of Red Eagle Management since 2003, Kirk earned his B.A. in economics from UNC-Chapel Hill and an MBA in finance from Georgia State University. After acquiring his MBA, Kirk spent time working in securities and private equity before transitioning to an investment banking firm that focused on operational and financial restructuring of middle market companies. At Red Eagle, Kirk's aim is to develop relationships and opportunities while coaching and building the individuals and teams involved in achieving a purpose.
Kimberli joined Red Eagle Management in 2017, and has over 15 years' experience in Accounts Payable. Previously she was a Travel & Expense Manager for 10 years, and can manage all aspects for business administration. Assist with any financial duties for Red Eagle Management.  A native of S. California she relocated with her husband to be near their adult children and the growing families on the East Coast. She is a volunteer at local charities that benefit children, families, and pets. During her free time she enjoys working in her vegetable garden and enjoying the company of her three dogs and husband.
Lou has been in Commercial Real Estate and Property Management since 1978. She has worked at Red Eagle Management for over two years in lease administration, accounts receivable and property management. Prior to working at Red Eagle Management, Lou worked for T. Ed Bailey Real Estate for over 12 years. She is extremely customer service-oriented and understands the importance of communication with owners, tenants and vendors. In her free time, Lou enjoys hanging out and playing with her adorable Pomeranian, Stone.
Carol joined Red Eagle Management in 2016 and has been enjoying real estate accounting for 10 years and has more than 30 years of financial and management experience. As controller, Carol supervises the development of the accounting team and manages the workflow for all financial reporting for a portfolio consisting of 400,000 sq. ft. of commercial real estate properties. Carol also maintains the property management software and continues to explore new innovations that streamline Red Eagle Management's processes, which provide greater services and conveniences for their tenants.
Carol received her Associates Degree in Accounting/Business Management from Central City Business Institute, Syracuse, New York. She is also a North Carolina Notary Public.
Carol is passionate about her family and friends. In her spare time, she enjoys kayaking with her husband and miniature Australian Shepherd, Bowser.
Red Eagle Management
1829 Capital Blvd. Suite 125
Raleigh, NC 27604
(919) 832.7300 (office)
(919) 832.7315 (fax)
© 2017 Red Eagle Management, LLC All rights reserved.